Skybuffer Sp. z o.o. is an SAP Partner, SAP implementation and development company founded in Wroclaw in 2016. It is a part of global Skybuffer companies group headquartered in Norway since 2013 and having other offices in India and the US. We develop products on top of SAP Technology Platform and help other companies integrate and develop by providing best in class professional services.
We are what we repeatedly do
Innovation of our products and professionalism of our team have been twice recognized with our clients Tapestry and BNB-Bank selected finalists of most prestigious SAP Innovation Awards in 2022 and 2021.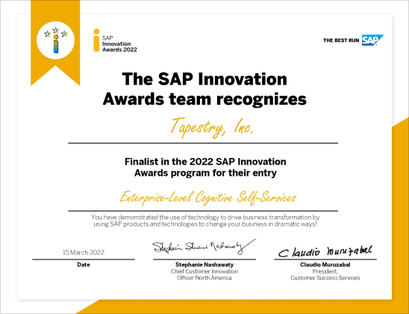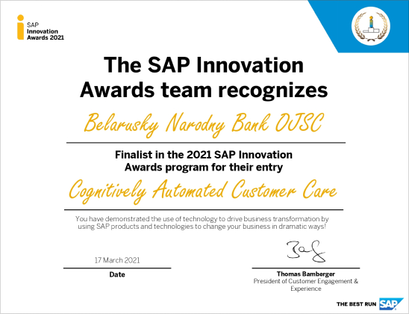 We believe that every enquiry can be automated. Get things done in chats!
Holistic Conversational AI system to enable direct access to the backend data in any language, any channel, both in text and voice.
Personalized customer care? Back up with seamless handoff to a live agent!
Hybrid Chats Operator Workplace to monitor all dialogues with AI in the real-time mode and step in at any point of time to adjust cognitive automation scenarios, provide urgent assistance, or trigger the appropriate skill.